Even if they don't give us fruit now, they will remain for our children to enjoy. In the battle against global warming, you can give poor families thousands of seedlings to plant. This can be a unique climate-change project.
Go to a series of villages and give vulnerable families at least 10 trees apiece – apricot, pomegranate, cherry, mulberry, almond, pistachio or pine.
You can encourage agriculture departments to give such families training in looking after the trees, and in few years, when the trees become productive, the families will have ample supplies of fruit for the first time in their lives with enough left over to sell at the market.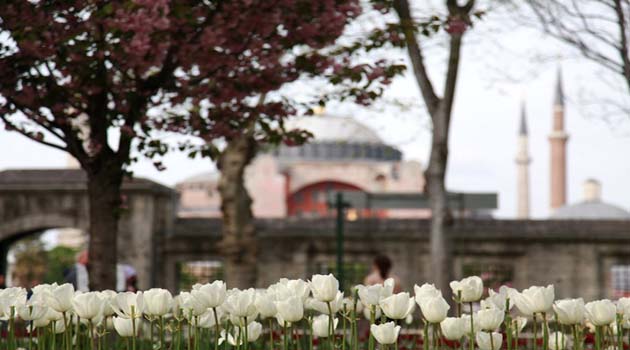 At the same time the trees will help to absorb the equivalent amount of carbon emissions.
Discuss such programmes with schools in a learning and environmental awareness workshops. Even if one student gives one tree each – apricot, apple or poplar he or she will be responsible for making the tree grow, and in doing so, a student can learn about the role of trees in preventing soil erosion.
The earlier we realise that these trees are our future, the better our world will be. Even if they don't give us fruit now, they will remain here even for our children to enjoy.