Tamil Nadu and Gujarat top the list of seizures of cash, liquor and freebies made by various agencies during the Lok Sabha Elections 2019.
Cash, liquor, drugs, narcotics, precious metals and freebies to the tune of Rs 3370 crores have been seized of date by the enforcement agencies across the country.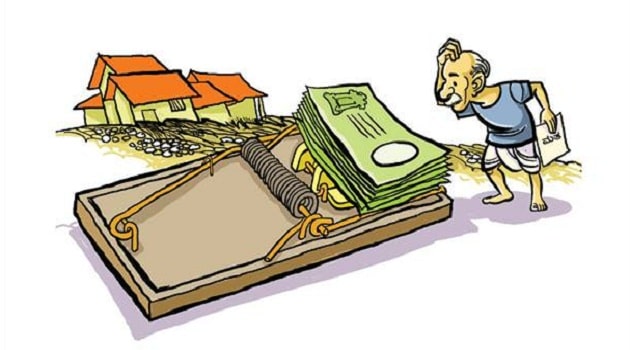 A break up of the seizures reveal that maximum of Rs.945 crores worth of cash and goods were confiscated in Tamil Nadu while seizure worth Rs.545 crores was reported from Gujarat.
National Capital Territory of Delhi has contributed Rs. 418 crores to this purity drive about which the Election Commission of India has been alerting people through various media.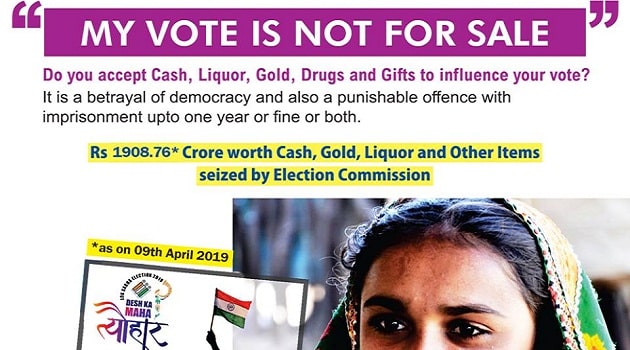 As per the Election Commission, the total seizures reported as of May 7, 2019 stood to be Rs.3370 crores.
Supreme Court Seeks Details
Interestingly, the Election Commission does not have any relevant data related to the cases arising out of the seizures made during the last Lok Sabha Elections in 2014.
So who has the details of those raids, seizures, money and cases? Expressing concern over the state of affairs, the Supreme Court this week directed the Central Government to furnish the such details.
The apex court desired a status report of the complete list of cases of unaccounted cash lodged by the Election Commission.
Cash, valuables and freebies being seized by the election commission's officials have been daily routine during elections, but what happens once a seizure is made — is the moot question.
One argument could be that nobody gets prosecuted since all the officers conducting the raids during elections return to their routine work after the polls.
Then, why there is talk of austerity measures and purity drives by the Election Commission urging people not to accept money, liquor or freebies, and why do the agencies conduct raids and seize cash and freebies purportedly aimed at influencing votes!