Maldives president Abdulla Yameen has been voted out of office. This shock verdict is another triumph for democracy. Like any other political strongman, Yameen did not want to lose. But, opposition leader Ibrahim Mohamed Solih's win has come as a great success story amidst all odds.
Yameen now joins a growing list of global leaders ousted this year amid public outrage over human rights abuses and corruption, including Malaysia's Najib Razak and South Africa's Jacob Zuma.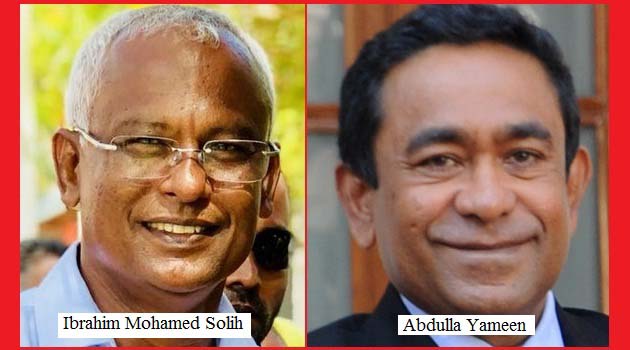 Presidential elections were held in the Maldives on 23 September 2018. Incumbent president Abdulla Yameen of the Progressive Party of Maldives was seeking re-election for a second five-year term. The result of the Maldivian elections has been unprecedented as it has put India once again back into the strategic game that is going on in Indian Ocean littoral.
56-year-young Ibrahim Mohamed Solih of Maldivian Democratic Party (MDP) defeated the president-in-office Abdulla Yameen in nation-wide elections in which 89% of all eligible voters participated. Solih got 58.3% of the total votes cast against Yameen's 41.7%. The results have tremendous implications for India and the Indian Ocean region.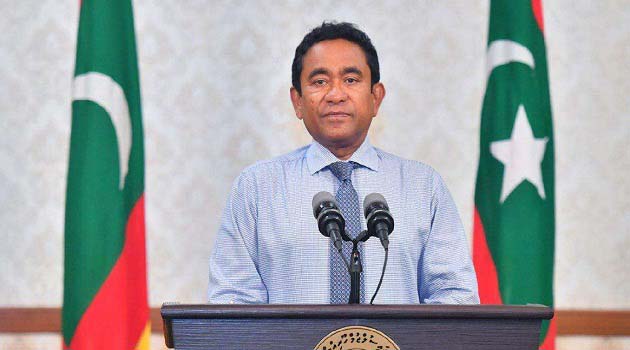 After voters said 'No' to Yameen
Authoritarianism is all set to give way to democracy.

China's 'String of Pearls' strategy losens with one pearl falling-out.

Political turmoil since February comes to an end.

Curtailed democratic freedom stands restored.

Maldives is all set to pursue and prioritise its 'India First' foreign policy.
---
A group of palm-fringed islands and atolls better known to the world as Maldives, sitting astride 325 miles from southwest of the southern tip of India – a heaven of luxury holiday destination – has sent shock waves across the Indian Ocean which is being felt in the capital cities of most major powers of the world.
---
What, Where, How
First, the frozen bilateral relations between India and Maldives since the new political dispensation assumed power in India is now all set to melt.
Immediately after oath to the office of Prime Minister, Narendra Modi had announced his foreign policy choice of 'Neighbourhood First' and had redefined the 'neighbourhood' to include the countries in the Indian Ocean alongside the countries of Indian Sub-continent.
Modi visited almost all these countries in pursuit of giving meaning to his proclaimed foreign policy choice with an exception of Maldives.
Major reasons for bitterness with Maldives were:
Maldives closeness with China under Yameen;

Autocratic nature of the Maldivian President Yameen;

Declaration of emergency in February 2018 and India's strong opposition to it;

Maldives strategic importance for India and it being in China's lap becoming a strategic threat.
Therefore, now it appears clear that the change of regime would facilitate India to break the ice with new political dispensation in Maldives.
Second, Yameen had gone too close to China. According to the opposition leaders, China has made an investment of nearly two billion dollars in infrastructural projects in Maldives.
China has established deeper entrenchment in seven of the Maldives 1192 islands.

China's deeper engagement with Maldives has always been a security and strategic threat to India.

Regime change in Maldives would put a check on this ever-growing deeper engagement of China and create some space for India to step-in.

India will now have an opportunity to deepen its partnership with Maldives.
Thirdly, results also meant the victory of democracy in the neighbourhood, reiterating Maldives' faith in 'value of democracy' and 'rule of law'.
India has all reasons to be glad being the largest democracy of the world as now there would be no dilemma to have stronger political, economic and strategic ties with a democratically elected government.
However, the opposition that has emerged victorious in this election is a group of nearly 11 political parties and it would be great challenge for Solih as well as India to keep the dispensation together for the entire term to avoid any political bargain with Yameen's folks.
Fourthly, it is a victory for Indian diplomacy as well particularly in view of the fact that both India and China were closely monitoring the elections in Maldives.
Victory of Solih could also mean the victory of Indian diplomacy over China as India successfully averted a Nepal like diplomatic fiasco in Maldives. 
Finally, the opposition victory could be huge setback for China in the Indian Ocean region.
The new leadership in Maldives has already announced that it will review all the deals that the outgoing government entered into with China.