India is voting in the general election 2019 to elect its new Lok Sabha. This election is being held in seven phases from 11 April to 19 May 2019.
Ever wondered who is the chief architect behind this herculean task of conducting elections across the vast country!
Meet India's Chief Election Commissioner – Sunil Arora. Not to forget he too was a student once upon a time wondering how this massive exercise is conducted.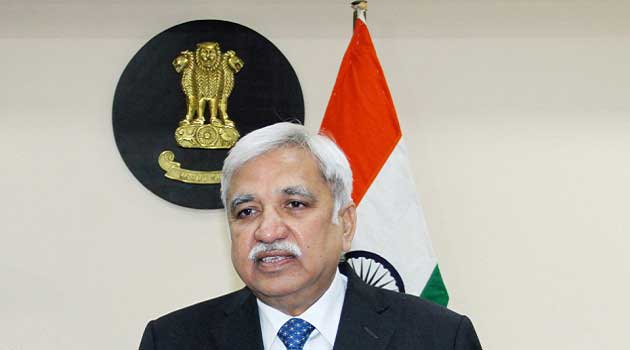 As a student, he completed his graduation and post-graduation in English at Hoshiarpur, Punjab through a college affiliated to Punjab University.
He cleared the Civil Services exam and became an IAS from Rajasthan cadre (1980 batch).
As a District Magistrate, Arora has served in Dholpur, Alwar, Nagaur, and Jodhpur from 1985 to 1993.
Sunil Arora held two positions in civil aviation between 2000 and 2005 – as a Joint Secretary in the Ministry of Civil Aviation and also being the Chairman & Managing Director of Indian Airlines.
Sunil Arora retired as a Civil Servant in April 2016 but between 2014 and his retirement, he played a key role as a Secretary to Government of India in the consolidation of Ministry of Skill Development & Entrepreneurship, which was then, newly formed.
Around the same period, in only 8 months, he established the National Skill Development Mission.
He also served as the Secretary, Ministry of Information & Broadcasting, and was appointed as an advisor to Prasar Bharti upon retirement.
He was appointed Election Commissioner in September 2017 and took charge as Chief Election Commissioner in December, 2018.
He is aided by the two Election Commissioners – Ashok Lavasa and Sushil Chandra.