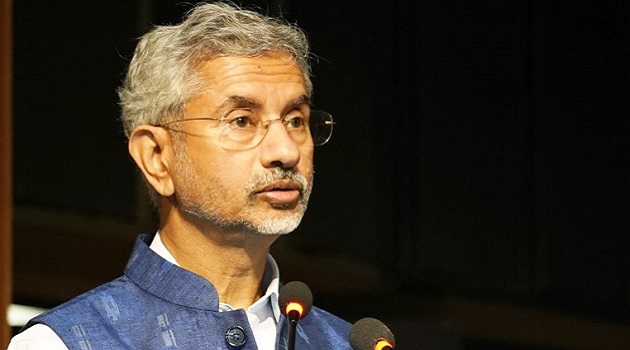 India has lodged a strong protest against Pakistan's government and apex court for their attempts to bring material changes in Pakistan occupied areas of the Indian territory of Jammu and Kashmir, with special mention to Gilgit-Baltistan.
It was conveyed that the entire Union Territories of Jammu and Kashmir and Ladakh, including the areas of Gilgit and Baltistan, are an integral part of India, and that the Pakistan government or its judiciary has no locus standi on territories illegally and forcibly occupied by it.
According to a statement by the Ministry of External Affairs on May 4, India demarched senior Pakistan diplomat and lodged a strong protest to Pakistan against Supreme Court of Pakistan order on the so-called "Gilgit-Baltistan".
Pakistan's Supreme Court, in its order on April 30, permitted the amendment to the Government of Gilgit-Baltistan Order of 2018 to exercise the general elections in the region as well as setting up a caretaker government during the interregnum period.
As per Pakistani media reports on the issue, the court allowed the government to hold general elections in September in Gilgit-Baltistan and setting up a caretaker government during the interim period as the five-year term of the present Gilgit-Baltistan government is due to expire in June this year.
Why India has reacted now, at this moment?
First, it could be on account of India's assessment that Pakistan is passing through an era of diplomatic isolation regionally as well as globally.
Its all-weather friend China too is in global diplomatic mess, allegedly for holding information regarding coronavirus outbreak in Wuhan.
Consequently, China would not come to immediate aid of Pakistan amidst India's posture on Pakistan.
Secondly, the US along with other world powers is reportedly unhappy with China for not doing enough to contain the virus which ultimately led to a pandemic.
Pakistan's strategic importance for the US has further declined, after US-Taliban Peace Deal to facilitate America's exit from Afghanistan, in February 2020.
Therefore, even Washington would not be entertaining Islamabad's plea as the US is also engrossed with its own bout of the pandemic on one hand, and is at loggerheads with China on the other.
Advantage India for offensive against Pakistan
It is pertinent to note that the Chinese have China-Pakistan Economic Corridor infrastructure project as a segment of their global project – Belt and Road Initiative – passing through Gilgit-Baltistan region.
Hence, the latest Indian protest is also to push China further to bargain a deal to abandon Pakistan and instead negotiate with India.
Therefore, it can be said that Pakistan's move on Gilgit-Baltistan may have provided a leverage to India, to this effect.
Amidst global isolation, China is in dire need of India's support, given India's international standing and its relations with all major powers of the world.
Offensive against Pakistan has always paid
On the domestic political turf, the BJP-led government is facing fair amount of criticism for its mismanagement of lockdown owing to huge hardships faced by stranded labourers and daily wage earners.
Therefore, the latest issue may have come as a solace for the government to once again fan the nationalistic jingoism in the country, as this would facilitate the government to change the narrative of national debate and discussion.
Why did not the government become proactive and take bold steps when on January 17, 2019, the Supreme Court of Pakistan gave a ruling regarding Constitutional Status of Gilgit-Baltistan, and the grant of Fundamental Rights to its citizens?
The said order was in response to a set of petitions that were filed challenging the Gilgit-Baltistan Order, 2018 and Gilgit-Baltistan Empowerment and Self Governance Order, 2009; as well as the right of the citizens of the region to be governed through their chosen representatives.
The court had also directed the Pakistan government to ratify the Gilgit-Baltistan Governance Reform 2019 through a Bill in Parliament to amend the Gilgit-Baltistan Order, 2018.
The Order of 2018 was being protested in Khyber-Pakhtunkhwa that Gilgit-Baltistan should be declared as province of Pakistan rather than continued to be governed through Presidential orders.
Gilgit-Baltistan has witnessed a number of political and administrative orders since 1948 finally leading to a 15-member Gilgit-Baltistan Council vide Self Governance Order, 2009.
The 2018 Order annulled the Council to replace the same with Gilgit-Baltistan Legislative Assembly, thereby transferring all powers of Council to Assembly. Though the Assembly will have all powers to legislate but final authority of the prime minister will prevail.
Yet, the move was to provide a Provisional Province status to Gilgit-Baltistan, which is against the spirit of the UN General Assembly Resolution which necessitates a plebiscite in the region to determine its status.
To facilitate plebiscite, Pakistan was supposed to first withdraw its troops from the region. Therefore, by all means India should have opposed it tooth and nail ever since the Gilgit-Baltistan Order of 2018 was brought into existence and more so when the Supreme Court Order was delivered in January 2019.
Under such circumstances, the latest Indian protest, seems politically motivated, and lacks seriousness about any concrete and decisive steps towards materialising the rightful assertion that Jammu and Kashmir as a whole is an integral part of India.
This was reiterated even through Indian Parliament Resolution of 1994, passed through consensus.
India has played enough with words and narratives; time has come for serious policy initiative followed by action on the ground.