Mobile apps are playing a big role in at least 28 countries where they are being used to track COVID-19 infected people. There are presently 51 apps developed under six frameworks.
In India, government authorities are asking people to download Aarogya Setu mobile app that warns a user when coming in proximity of someone who has tested positive for COVID-19.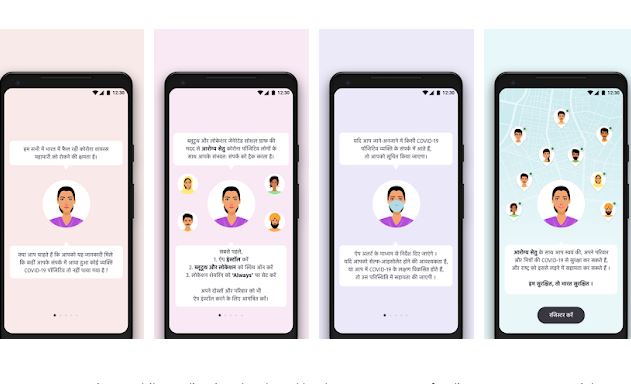 While there has been security concern surrounding these mobile apps, the promise is to preserve privacy of individuals and not let the data be used for purposes other than COVID-19 related usage.
Privacy – why is it so important today?
The location data of the user was available anytime in the past, since the user started using mobile phone.
Mobile phone once switched on, establishes contact with the cell phone towers, which precisely locate the position of the mobile phone and have it all the time the phone is switched on.
Except for specific reasons like spying on crime investigation, this data is not released by the mobile company.
Hence this does not cause any privacy violation of the individual.
Contact-tracing in times of Corona
With the concept of contact tracing, people and government intend to trace the movement of individuals and their precise location.
Having this information can enable to alert all those who were in proximity of a person found positive for Corona for the last 14 days.
This is a specific case of a disease like Corona, where the symptoms may not show for up to 14 days but can be transmitted.
Having such an app, helps check the spread of disease, as people can self-quarantine or start with steps to improve their immunity and treat early a viral infection avoiding fatal results otherwise.
Also, this can help reduce the load on hospitals as in early days of infection, and, if treated, it would not flood the hospitals or the ICU units across the country.
Another point of caution is to understand that such apps, do not provide information on any contact between two individuals.
So, there is no need to panic, even if someone gets an alert from the application, but it is important to get checked and self-isolate till it is all sorted.
Recently, there was an outrage on the Indian app Aarogya Setu quoting misuse of data for surveillance of people.
Responding to the same, terms and conditions were updated.
How safe are my identity and details?
Most apps including Aarogya Setu offer anonymity as these apps do not communicate via individual name.
They create IDs which do not contain personal information but relate to the person carrying the device (the mobile phone).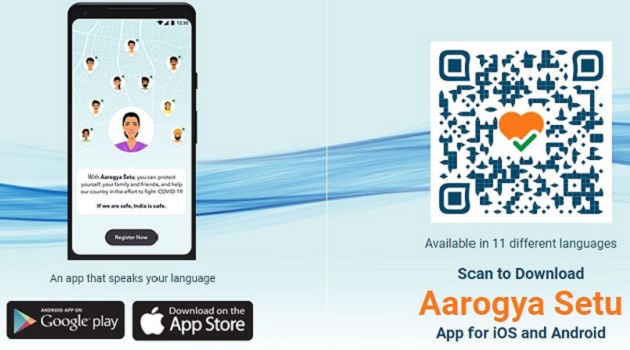 It is important to note that the mobile phone may be used by more than one person, which is common in countries like India where people share mobile phone from time to time.
In such a situation, the patient found positive for Corona, would be the person in proximity of the person who is getting an alert or not, is something app cannot tell.
The apps do not work with facial recognition or any other identification methods.
In summary, it's good to use the app, but be informed of the permissions given to this app and regulate it from time to time, when you are using the app/ not using the app/ in your own home/ outside/ and so on.
In fact, to protect privacy and confidential information on your phone, it's always good to keep minimum apps needed and also give permissions and review permission to the apps from time to time.
Never click un-known links, visit un-secure sites, communicate OTP in any way or use any app without knowing what other permissions this app is taking on your phone.
Mobile contact-tracing apps may not help in immediately lifting the lockdown or checking the pandemic instantly, but they will keep you informed, safe and healthy.