Delhi's 2020 electoral outcome has provided unique food for thought to experts of Indian politics. All of a sudden everyone is talking sense.
Aam Aadmi Party (AAP) and its chief Arvind Kejriwal have done a miracle of sorts by negating any anti-incumbency factor.
With Kejriwal and AAP storming to power once again, back-to-back, their success seems to have belied many myths that have been working so far in Indian politics.
Factors that govern Indian electoral politics
Caste as social infrastructure of Indian politics was conspicuously absent in Delhi elections 2020, right from campaigns to voting on February 8.
Muscle power that has been ruling the roost in Indian politics was not to be seen during the entire electoral processes in Delhi.
Money is the wheel of Indian politics; and has it been so in Delhi electoral game, Bhartiya Janata Party (BJP) would have made the most of it. Alas!
BJP though could save its face by gaining couple of more seats to improve its tally as compared to its performance in the last assembly elections.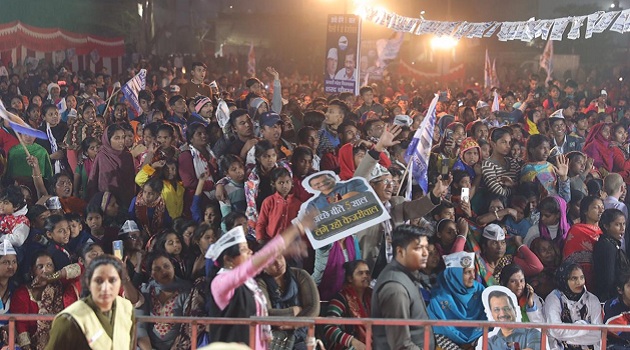 BJP failed to be an effective opposition in Delhi
BJP's campaign was star-studded with most of its chief ministers, Union Home Minister Amit Shah and Prime Minister Narendra Modi.
The charisma of star campaigners was seen to be at its ebb in Delhi electoral campaign.
How Delhi 2020 elections proved to be different
Bollywood and celebrities are much in demand during elections to woo voters, and as such they are either brought for campaigns or lured to directly contest on their face values.
Such phenomenon has been completely amiss from Delhi's political landscape, and this is a noticeable departure.
Polarisation of votes on communal lines by resorting to populist nationalism has been another important tool for political parties.
This too did not work for those parties who may have been banking on such like-mindedness.
However, most important has been the use of un-parliamentary language, slangs and political invectives to malign the image of the other side this elections in Delhi.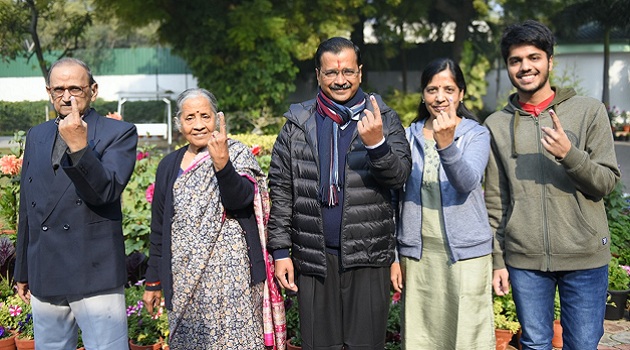 Political parties generally do this in the spirit of one-upmanship, thinking voters are fool and they could be misled.
2020 Delhi election was no exception to this and BJP probably left no stone unturned to establish that Kejriwal is a knucklehead.
The voters turned BJP's such electoral campaign and invective upside down. Now anyone can make out who is the real knucklehead?
Arvind Kejriwal has indeed redefined the contours of Indian politics and has thrown open a new alternative.
The alternative is that you can ensure win by working at the ground level. Do not promise moon to the electors during the electoral campaign to befool them.
Delhites voted only for the works that were delivered to them. Hope the history that has been created by Kejriwal would repeat and be replicated in other states and in national elections.