In a technological breakthrough, Indian scientists have showcased a prototype of a train that may run at a speed of 800 km per hour and revolutionise the rail transport services.
Scientists at the Raja Ramanna Centre for Advanced Technology (RRCAT), Indore, demonstrated their model this National Science Day during an in-house exhibition.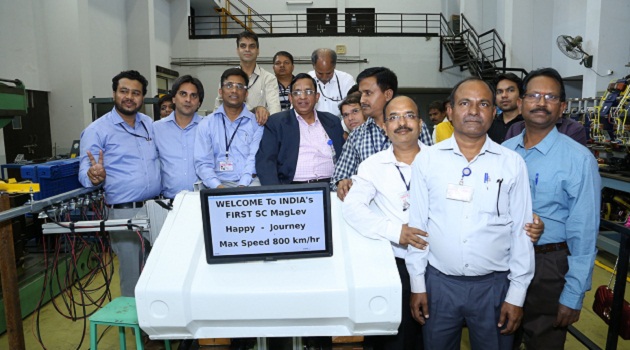 The RRCAT scientists working under the Accelerator Magnet Technology Division of the prestigious institute, also showcased the prototype of a hyper loop magnet train equipped to travel at speeds of the order of 1,200 km/hr. 
---
So far we have only seen such superfast trains in Japan and China but now we are in a position to take this technology into the real world
---
Dr. R.S.Shinde, heading this indigenous project, said their efforts are true to the spirit of Make in India and Clean India.
He added that India is only the third country in the world after China and Japan to develop this technology.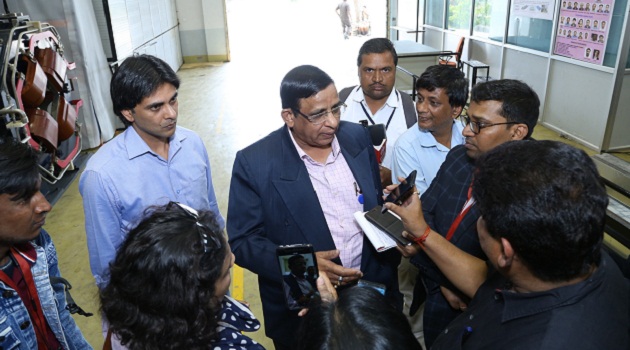 On this breakthrough, Dr. Shinde said the 'Magnetic Levitation Train' popularly known as Maglev Train will float over a guide-way using the basic principles of magnets which will replace the steel wheel and tracks presently used by our trains.
Maglev trains are essentially a result of the synergy created by the applied use of magnetic technology and cryogenics, he said.
The levitation is basically achieved owing to a phenomenon called Meissner Effect wherein levitation of the train body is achieved through the use of liquid nitrogen cooled superconductor.
Explaining this process, Arush Kumar of Hax Magnets which supplied the magnets to the institute, said, superconductivity occurs at extreme low temperatures as at these temperatures the superconducting material offers zero resistance and so the high amounts of currents that flows at the surface of the material creates a strong magnetic field that are strong enough to levitate a magnet.
Maglev trains are pollution free

No possibility of accidents

Trains will compete with plane speed
The more advanced hyper loop magnet train consists of a Maglev train that levitate inside a vacuum tube with pressure levels reduced to around 0.1% the Earth's atmosphere so as to minimize the air resistance which allows it to reach speeds of up to 1,200 kilometers per hour.
"One of the biggest advantages of the technology is that it is pollution free. Airplanes contribute a major chunk of the air pollution but we are often forced to overlook this. But the Maglev trains are all set to change that in the near future," Dr Shinde said.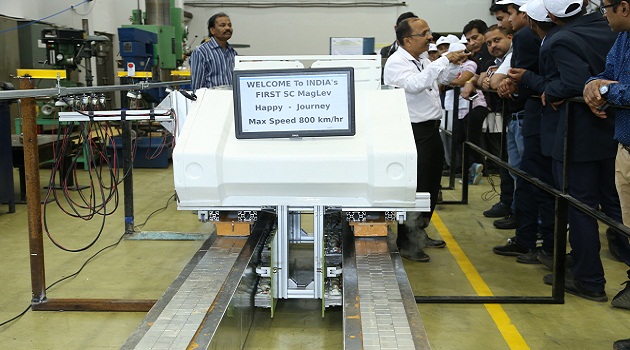 "So far we have only seen such superfast trains in Japan and China but now we are in a position to take this technology into the real world," he said, adding, "All we are now waiting for is an opportunity to make a 10-15 km track where we can deploy our technology for practical use."
Maglev trains can be developed in India at a fraction of the price that would be incurred in case the technology is borrowed from the outside.