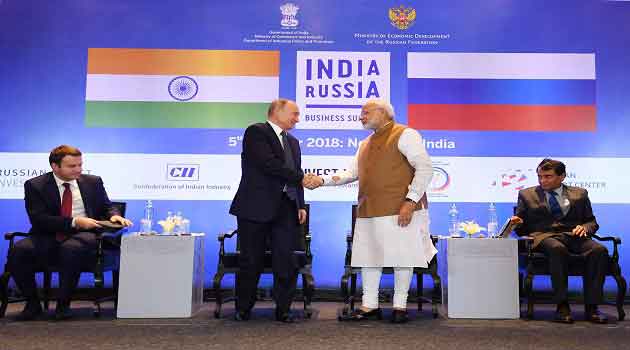 "Yes, on the sidelines of the visit (of Vladimir Putin to India)," Russian presidential spokesman Dmitry Peskov said when asked if the S-400 contract had been concluded.
And as per the Russian presidential aide Yuri Ushakov, 'India will have a modern air defence system boasting parameters that surpass those of similar systems of other countries' as a result of the deal.
The S-400 is a Russian long-and medium-range air defence missile system designed to destroy air attack and reconnaissance means (including stealth aircraft) and any other aerial targets amid intensive counter-fire and jamming.
This deal certainly is an indication that Russia and India have not only signed a set of bilateral documents but they have mapped out ambitious long-term cooperation plans.
Russian President Vladimir Putin visited India on October 4-5 during which the defence deal was sealed, which occasion also means that both countries are recalibrating their ties.
In the fast changing world, United States is making all efforts to project Russia, Iran and North Korea as 'Axis of Evil', and just in September 2018, Washington imposed sanctions against China for purchasing this very S-400 weapon system from Russia.
It is pertinent to note that America, through its instrumentality of CAATSA-2017 (Countering America Adversaries Through Sanctions Act), has brought 39 Russian companies under the CAATSA.
But the Russian President clinched $10 billion deal with India including the $5 billion worth S-400 air defence system alongside other military hardware.
Eight pacts in total were signed for cooperation in areas such as defence, security, nuclear energy, space and economy.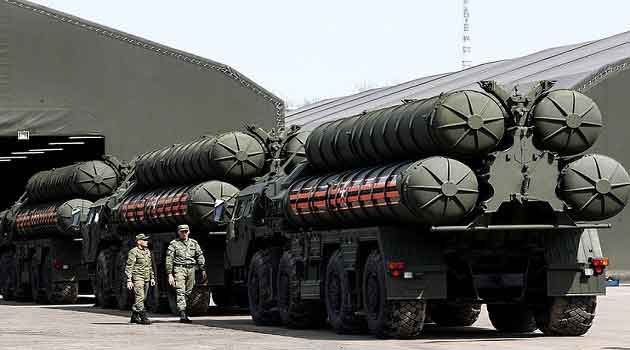 This indicates that Indian foreign policy is on its forward march despite the geopolitical and strategic pressures from different nook and corners of the world, including the neighbourhood.
Whereas the US is at loggerheads with two great powers of the contemporary world – Russia and China.
Russia has always been militarily challenging America's hegemony in different regions of the world and has maintained efforts to keep the world multi-polar which is also in larger interest of India.
Similarly, China being the largest beneficiary of globalisation has been economically challenging the US domination so much so that both are embroiled in a trade war.
India thus needed to manage its relations with the US, Russia and China who are competing with each other, both economically and militarily.
For the moment, India is maintaining its strategic autonomy by not allowing the US to dictate terms in furtherance of its national interests.
---
India is in dire need of upgrading and diversifying its capabilities both military as well as economic
---
Putin's visit to India is important from this point of view that India could play a smart diplomacy given the complexity in international politics by satisfying Russia without displeasing the US.
It may be recalled that India entered into nearly $15 billion of military hardware with the US over last decade, while successfully recalibrating its ties with Russia by according contract for nearly $10 billion of defence equipment.
The deal with Russia would provide a boost to their sagging relations over last few years owing to India's increasing multi-sectoral engagement with the US.
"The Sides welcomed the conclusion of the contract for the supply of the S-400 Long Range Surface to Air Missile System to India," said the India-Russia Joint Statement during visit of the President of Russia to India.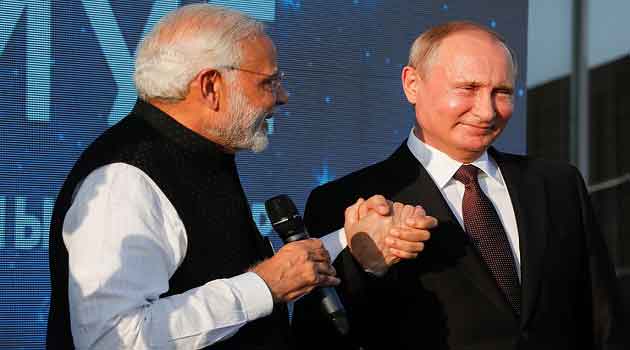 Establishment of 'Russia Plus' is another welcome move to provide a strong boost to Russian investment in Indian infrastructure and make 'Make in India' a success.
Indo-US relations have experienced a journey from estrangement to engagement; while Indo-Russia ties were moving from engagement to estrangement over past decade.
The latest deal has put Indo-Russian relations on rails. Economic diplomacy has superseded all other forms of diplomacy – a dynamic that India learnt from China.
China's combination of hard and soft power has made it a smart power, which consequently helped it to build economic engagement with most of the world, irrespective of the nature of regime.
India too needed to ape this, and thus New Delhi acted smartly and successfully cultivated its relations with the US, Russia and China irrespective of bitter relations among them.
This is new pragmatism that is setting in India's conduct of foreign relations which was long overdue.